About Smith and Sons
Service you can trust since 1995.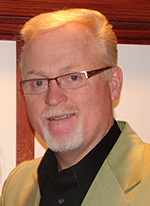 Del Smith began Smith and Sons Striping and Sealcoating in 1995.  As an Air Force retiree, Del is on site at times throughout the process to maintain the highest level of quality.
When we started out in 1995, we understood that preventative pavement maintenance was a serious business.  Now, more than ever, proper upkeep of facilities is a critical business requirement, and we provide the insight, knowledge, and resources to help you fulfill prevailing demands and make a great first impression well beyond the surface.
To accomplish this, we develop customer relationships so that we can better understand your organization, work within your budget, and assist with parking lot management planning year-round.
We use the highest quality materials for parking lot striping, sealcoating and repair.
If you are a homeowner or small business owner, these are materials you would not typically find in your hardware store. Our parking lot sealcoating and striping will last longer than over the counter material. We have learned that better quality asphalt maintenance materials help your lot or driveway hold up better against mother nature, creating a better environment for you.
Proverbs 22:1 "A good name is rather to be chosen than great riches, and loving favor rather than silver and gold."
Our Equipment
Let Us Help You with Your Next Sealcoating Project
We take pride in our lines!
937-479-5453
Contact Us