Concrete Services
At Smith & Sons we perform the following concrete services
Concrete has proven performance when the right mix is used, proven placement and finishing procedures are followed, and it's properly maintained. 
At Smith & Sons we perform the following services:
  Driveways
  Sidewalks
  Curbs (Installation & Repair)
  Interior Concrete
  Decorative Concrete
  Parking Bumper Installation
Catch Basin Repair
Complete evaluation and repair of deteriorated storm inlets or manholes from height adjustment to total reconstruction.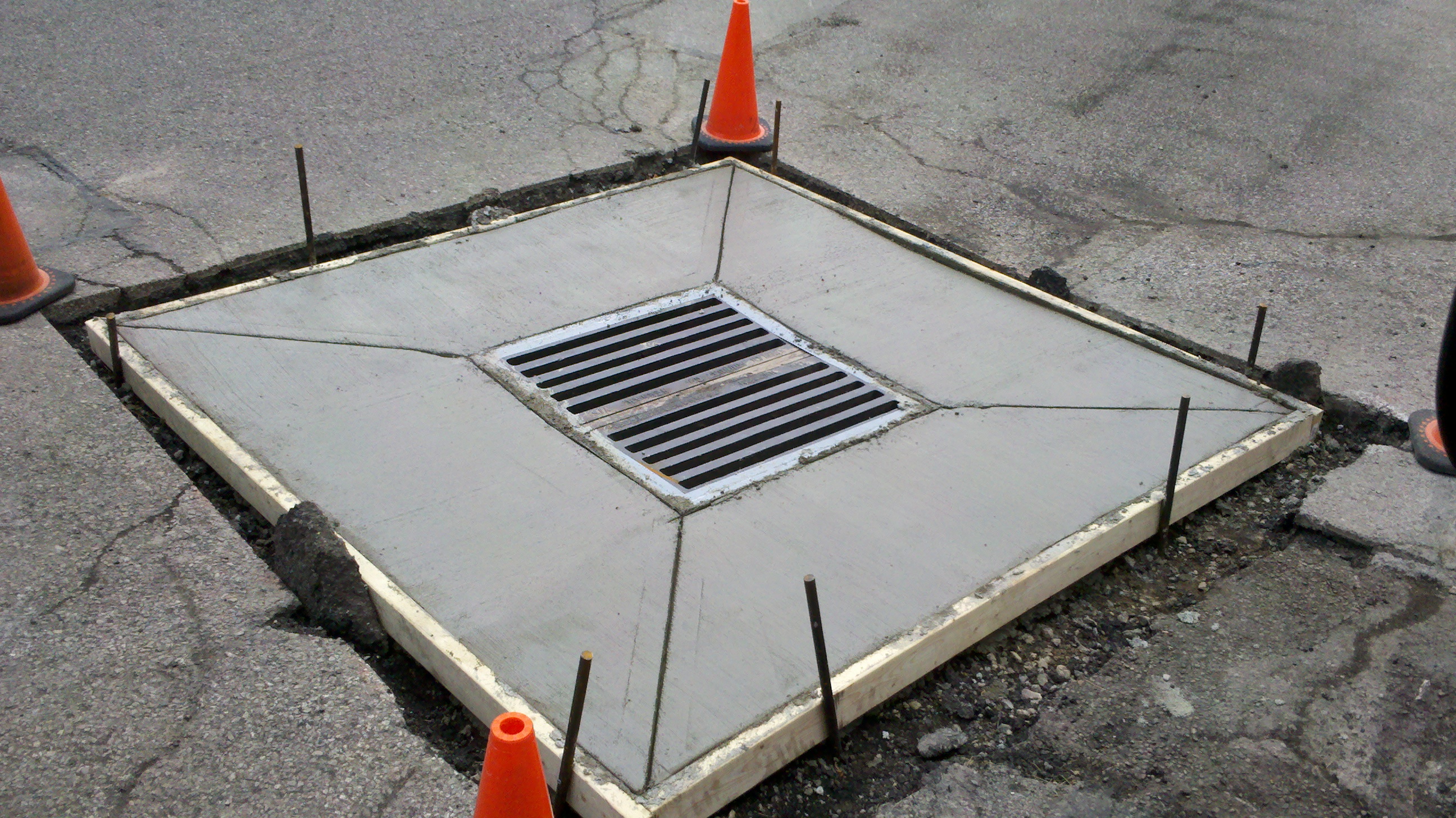 Quality Checklist
Polypropylene fiber-reinforced concrete for increased strength.
Control joints placed strategically for controlled cracking.
Stone Base—crushed limestone laid and compacted to grade.
4-4,500 PSI Concrete Mixture
Curing compound is applied at time of placement.